[6 dishes: 3,000 yen (excluding tax)] main dish + appetizer 2 dishes + today of pasta + with soup
Course details
[6 dishes: 3,000 yen (excluding tax)] main dish + appetizer 2 dishes + today of pasta + with soup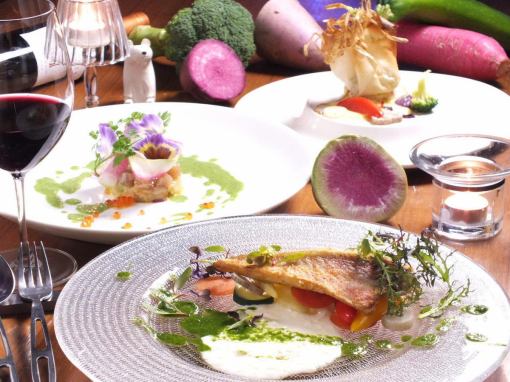 Reservation deadline

Visit of hope the day before until 14
All six dishes of Omakase course authentic Italian can enjoy the casual.Enjoy with lots chef recommended course ingredients carefully selected season
Course menu
1] with lots of vegetables soup
2] appetizer 2 dishes
3] today recommended pasta
4 main-today of your fish today the chef recommended or meat -
5] Today's Dolce ~ cake and ice cream -
※ The image is an image.
※ menu content is only an example.By buying situation of the day, so we will let the menu assembly, please understand.
※ Because you will be the arrangement of dishes If there is not good food not only allergy, please let us know do not hesitate.
※ 5,000 yen (excluding tax) or more of the courses can also be available.Your budget, please feel free to contact us cuisine contents etc.
2018/02/28 update